'Stress Busting' Activities Week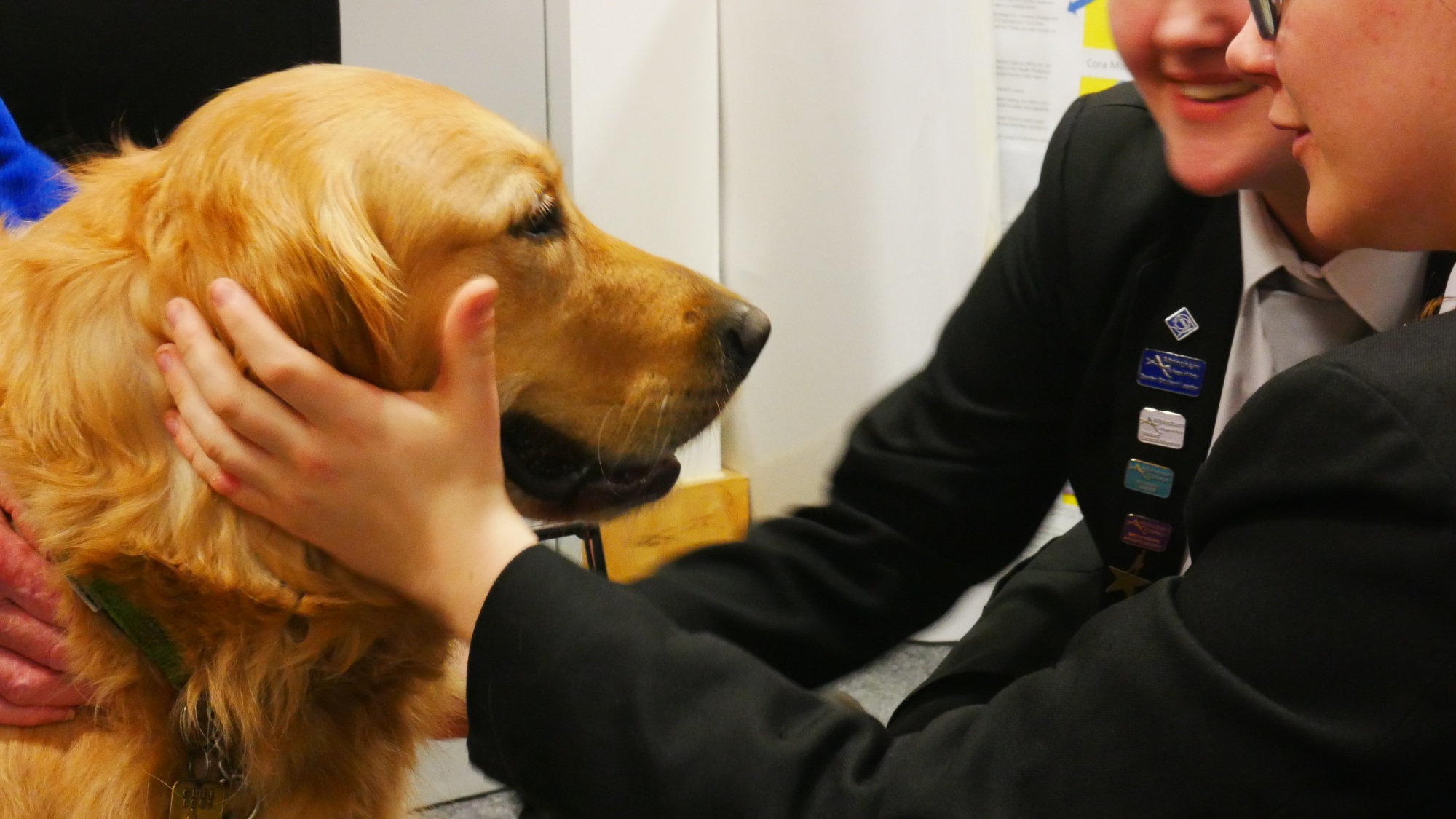 Students and staff said "Hello" to Guide Dogs and "Goodbye" to exam stress during this weeks 'Stress Busting' activities. 'Guide Dogs for the Blind' visited our Sixth Form with their dogs and handlers on Thursday 7th March. Students got to enjoy a cuddle with a dog, which is scientifically proven to have beneficial impacts on blood pressure, heart rate and anxiety. It goes without saying that exam season is a very stressful time for students and with that in mind we organised the event to help combat the effects during their mock exam season with the intention to replicate this during their official exam season in May. The week also consisted of Yoga and Hand Massage as well as a talk on 'How to manage stress'.
Katherine Tovey, Head of Sixth Form, said:
"We were thrilled to welcome volunteers from 'Guide Dogs for the Blind' to Altrincham College during mock exams week. As well as enjoying a cuddle with the dogs, it was a fantastic opportunity for students to learn about the important work of guide dogs from the experienced handlers that accompanied them.
The event was part of 'stress-busting' activities for our Sixth Form students which has included yoga, hand massages and a talk on 'How to manage stress'".
Guide Dogs for the Blind commented:
"Our volunteers really enjoyed meeting students at Altrincham College and answering their questions about how our dogs are trained and how they help people with visual impairments. We were delighted to be able to take part in the event and raise awareness of the important work guide dogs do".