Online and eSafety Advice
Dear Parents/Carers

I am writing to you with information regarding an update to 'Snapchat', the social media app that many students use.

Snapchat have recently introduced a new feature, the 'Snap Map'. This location based map allows users to see where in the country their Snapchat contacts are, as well as seeing location based photos and videos. The Snap Map shows a user's Bitmoji, their cartoon avatar within Snapchat, pinpointed on a world map. Users can then zoom into the map to see the exact location of their friends. To access the Snap Map in the latest update of the Snapchat app, users need to go to their camera screen within Snapchat and zoom out using two fingers. This will then launch the Snap Maps screen and will allow a user to see their friend's locations.

It is important that all young people are extremely careful about whom they share their location with, as it can allow people to build up a picture of where they live, go to school and spend their time.

Given how specific this new feature is on Snapchat - giving a location to a precise pinpoint on a map - I would strongly advise students not to share their location, especially with people they don't know in person.

Information for Snapchat users:
There are three settings for sharing your location on the map as highlighted below:
Ghost Mode
Ghost Mode means that you are the only person who can see your location on the map. Within Ghost Mode you can still see the locations of your friends but they will be unable to see you. This setting will ensure that you have complete control over who knows your location.

My Friends
My Friends means that all of your contacts on Snapchat can see your location. If turning on this setting then it would be important for users to review their Snapchat contacts and also make sure that they never add someone they don't know in person onto Snapchat
Select Friends
This setting allows users to look through their friend list and then decide which of their friends they want to be able to view their location. This setting gives users the opportunity to control who can view their location.

Changing settings
When first opening the Snap Map users get to make a decision of whom they want to be able to view their location. Once these settings are in place they can always be changed in Snapchat's settings. To do so, please go the Snapchat screen and:
• Click on the Settings (cog) icon
• Click on 'see my location'
• Choose the setting which suits you

Sharing location can be a risky thing to do. Our advice to students is:
Only share your location with people you know in person. Never share your location with strangers.
Don't add contacts to Snapchat if you don't know them in person.
Regularly review your settings and take an active decision about whether you want people to know your location. Remember you can switch this off at any time. Think about where you're sharing your location. Location services such as Snap Maps can lead people to your house. Think about what times you're on the app and whether these are locations you want to share – if not, then turn this off within your settings.
For further advice and guidance please refer to:
UK Safer Internet Centre : https://saferinternet.org.uk/blog/introducing-%E2%80%98snap-maps%E2%80%99-new-location-sharing-feature-snapchat
We will share this information with students as part of our on-going teaching of e-safety and staying safe online but I strongly advise that you also discuss this with your children.
Yours sincerely
A Eastwood
Assistant Headteacher
Safeguarding children and young peop​le, including Online and eSafety, is everyone's responsibility. eSafety is not a responsibility for just ICT staff. It needs to be considered as part of the overall arrangements in place that safeguard and promote the welfare of children and young people in our community.
eSafety covers any issues relating to any comm​unications using the Int​ernet, mobile phones or other electronic communications technologies that can pose risks to a person's safety.
Policies
All students and parents are given the Acceptable Use Policy when they start at Altrincham College and all staff are given our ICT and Social Networking Policy on an annual basis. These policies ar​e regularly reviewed and sets out guidance for the acceptable, safe and responsible use of technology. Altrincham College staff sign the ICT and Social Networking Policy at the start of an academic year, it is also as part of the induction of new staff routine.
Our eSafety Coordinator
Altrincham College eSafety Coordinator
​

​
​​

​

Mr A Eastwood

Assistant
Head Teacher​
Responsibilities include:​
Maintaining the Acceptable Use (Students) and ICT and Social Networking (Staff) Policies.
Ensuring that Altrincham College's policies and procedures include aspects of eSafety.
For example: the anti-bullying procedures include cyberbullying and the child protection policy includes internet grooming
Monitoring the effectiveness of the filter system provider to it is set at the correct level for staff, children and young people
Report issues to the Head Teacher
Ensure that staff participate in eSafety training
Ensure that eSafety is included in staff induction
Extremism & Radicalisation
Any idea can be taken to an extreme, but the type of extremism that we look for is when ideas and opinions lead on to violence. We often hear on the news of young people that have been radicalised and drawn into terrorist groups, but what does that mean? In simple terms radicalisation is the process of someone developing extremist views.
All staff and Governors at Altrincham College are Level 1 Safeguarding trained and have ​​completed the Governments Extremism and Radicalisation Prevent Training as part of Operation Channel.​
Our SPOC Coordinator (Single Point of Contact)
Altrincham College SPOC Coordinator: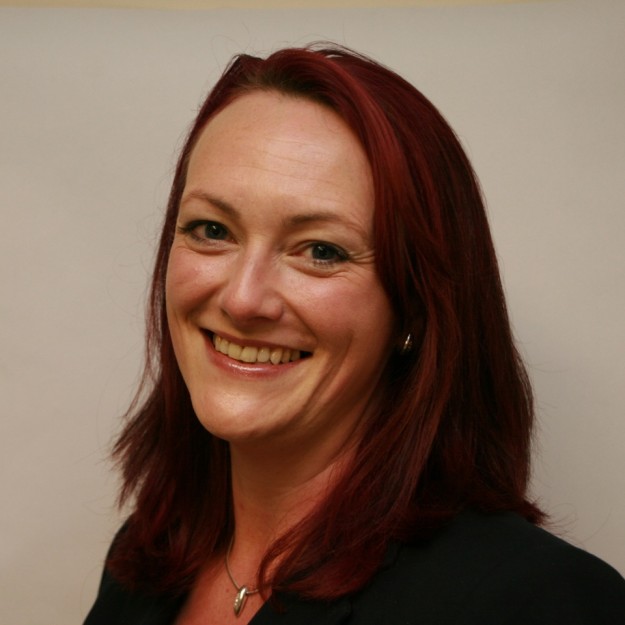 You can download a copy of Extremism & Radicalisation - A Guide for Parents HERE
If you have concerns?
If you have concerns about your child relating to extremism and radicalisation, you can receive support and advice from our SPOC Coordinator in school on 0161 980 7173 or your local police by telephoning 101. They will treat the matter with total confidence and will do all they can to help to prevent your child turning to behaviour that breaks the law.